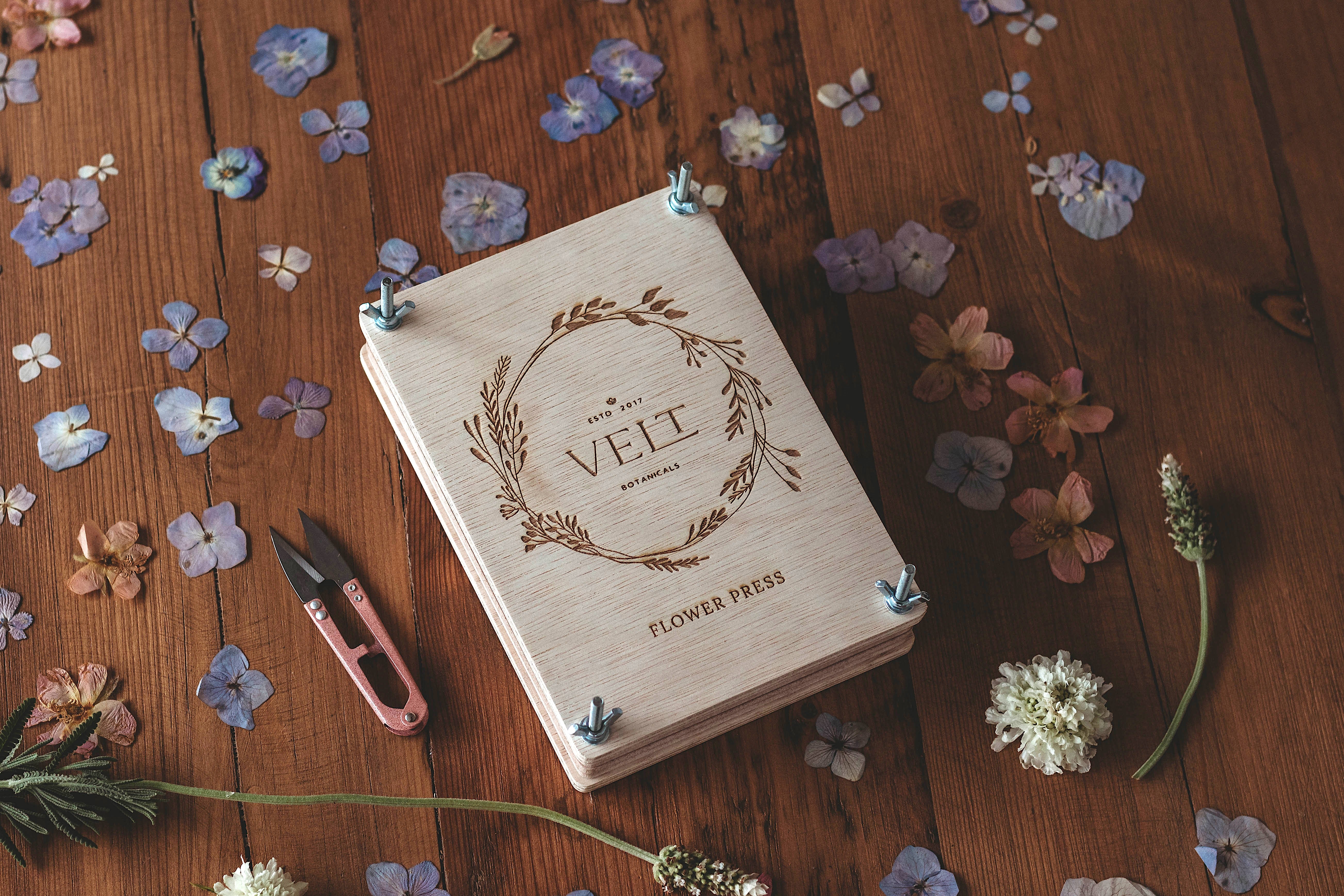 Botanical Flower Pressing Workshops
About our workshops
• A brief history of flower pressing
• How to prepare your flowers
• Flower press layout and assembling
• Important tips on pressing
• Creative things to do with pressed flowers
Pressed flowers had an important part in botanical history. Botanical scrapbooks were kept by men and women alike. Samples of the plant were often collected by travellers and botanists and professional field presses were used for these events. This led the way to some important botanical finds that improved our view of nature and the botanical world at large.
Flower-pressing is back in a big way, and we love the practice for its calming effect and aesthetic appeal. 
Join Nicola Andrag, owner of VELT Designs, as she guides you through the steps of preparing your foliage and filling your press with your own botanical collection. Each participant will be able to take home their own flower press filled with their choice of flowers and foliage. The presses can be used for years to come.
Next Workshop details:
Date: TBC
Time: TBC
Venue: TBC
Spaces: TBC