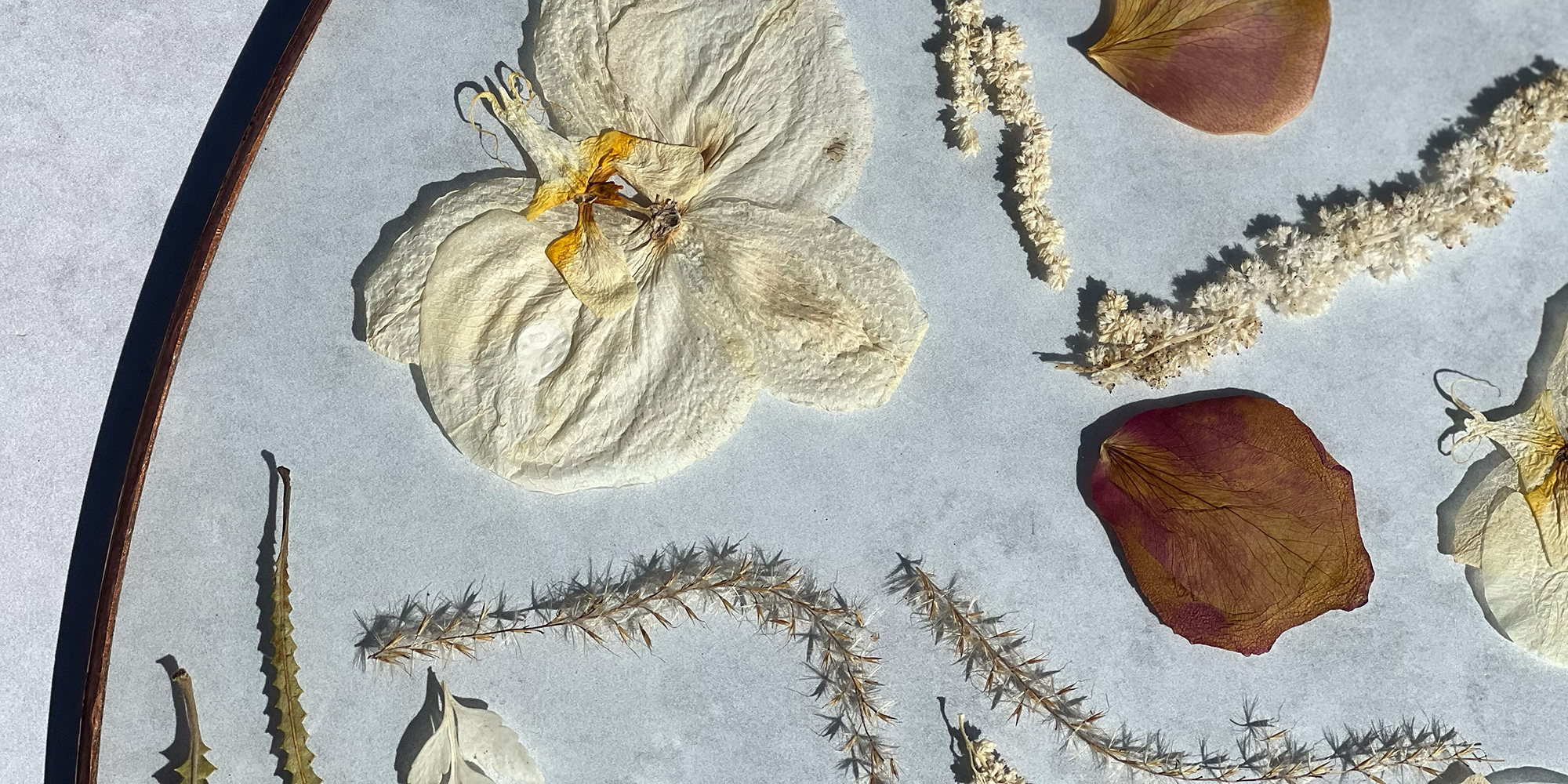 Welcome to our bridal preservation and framing services. We pride ourselves at being the first to offer this unique and special offering within South Africa.

Creating keepsake artworks from your special occasion flowers so that you can keep them for a lifetime.

We believe in the beauty of traditional wood press preservation, where your flowers are carefully pressed and preserved, petal by petal for up to 4-6 weeks before moving onto the layout and framing stage to create your artwork.

We offer multiple frame sizes, glass and metal to wooden options and layout styles for you to choose from so each piece truly is custom created for you.

Step 1
Get in touch via email or fill in the online enquiry form. Remember to include the wedding / event date.
Step 2
We will send you framing and design options, and chat about any questions you have.
Step 3
Make your selections to receive your invoice for your deposit. Payment of your deposit will book your spot in the press.
Step 4
Drop off or courier your flowers to us at the studio within a few days of your event.
Flowers are preserved between 3-8 weeks into an artwork in the framing and layout of your choice. Your artwork will be shipped after receipt of your final payment.

Pricing ranges from R1,500 to R4,800 depending on your frame size and shape preferences.